RIS has developed a sophisticated database which profiles over 10,000 of the top I.T. Channel Partners across Asia-Pacific. The database is infinitely queryable by partner name, partner type, location(s), turnover, number of staff, vendors represented, solutions offered, services provided, and vertical sectors targeted. Individual profiles can be captured, or all partners in a given search downloaded.
We can offer our customers:-
Detailed profiles of over 1,000 ISV's, and over 5,000 profiles of Systems Integrators, Distributors and Solutions Providers.

Specific research on channel coverage to target particular geographies, vertical markets, and/or competitors partners.
A complete go-to-market report considering your existing channel partners, your competitors partners, and recommendations for how to increase market coverage leveraging channels, considering geo', headcount and your growth expectations.
Full service of training capabilities with our own LMS (Learning Management System), multi-lingual Instructors, certification tracking.
Campaign management for recruitment, marketing, and programme implementation.
Training your channels staff on channel management best practices.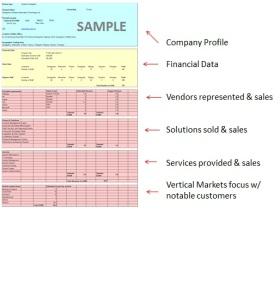 Training
RIS in conjunction with our associate company, Rockwell Information Services provides a complete outsourced Learning Management System (LMS). Today we run over 120 classes every month, certifying over 150,000 students globally in 2011, and with 35 instructors covering all languages in Asia Pacific.
Consulting
Rarely do our clients simply want raw partner profiles. More often vendors are looking to target the appropriate partners who merit development or recruitment. RIS is usually asked to assist sort-listing target routes-to-market, particular partners, and explore and consult with new partners. RIS is, therefore, able to provide a complete set of metric's for channels recruitment, development, growth capacity planning and management.